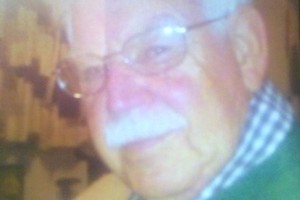 Tauranga police have serious concerns for the well-being of an elderly man missing from his Welcome Bay home.
Graham Ede, 79, has not been seen at his Oteki Park Drive address since yesterday morning.
Acting Senior Sergeant Darryl Brazier said Mr Ede's Toyota vehicle was also missing from the address.
"Of most concern is that Mr Ede appears to have left his medication at the address, which he is required to administer on a regular daily basis," he said.
"Enquiries have established that immediate family and friends have not had any contact with Mr Ede since yesterday morning."
Mr Brazier said police wanted to hear from Mr Ede, anyone who knows where Mr Ede is, or anyone who may have seen Mr Ede's vehicle.
He is described as a European man, 5ft 7inches tall, large and of heavy build with grey hair and glasses.
His vehicle is a 2001 white Toyota Camry station wagon and the registration number starts with ZZ.
Anyone with information should contact Tauranga police on (07) 576 4300