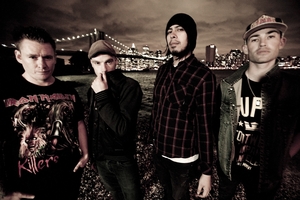 Mount Maunganui is getting in on the New Year's Eve festival fever this year and some of the country's biggest bands have signed up.
The Mount Vibes New Year's Music Festival is an R18 event that will be held on December 31 at ASB Baypark.
Like other popular music festivals around the country, Mount Vibes would have the option of camping on site, something organisers Morgan Dynes and Pato Alvarez said would help prevent drinking and driving after the event.
The line-up contains a variety of music genres including reggae, rock and dub.
High-quality lighting would be used and there would be two large screens set up for people who could not see the stage.
About 6000 people were expected to attend the inaugural event.
"It's something the Mount has always needed," Mr Alvarez said.
"We're aiming for 6000 people this time. That many people will be good for the city, they will bring business to the area.
"All the hotels will be fully booked, restaurants will be selling food, the shopping centres will be busy."
Other popular New Year's Eve events Coro Gold and Exodus would not be held this year, so Mr Alvarez hoped people would instead support Mount Vibes.
He said security would be tight with guards patrolling and cameras keeping an eye on revellers. Mr Dynes said one of the big issues the organisers were trying to combat was drinking and driving.
Having camping on site would help eliminate this, and buses would also be running regularly from 10pm.
Mr Dynes said ASB Baypark was a good venue that was not being utilised over New Year's Eve, which was why the organisers chose it as a location for the event.
"Instead of having a big event on the beach, we can hold it at Baypark where it's more contained. There are only four big New Year's events at the moment, people need somewhere to go."
The second band line-up would be released on October 28 and Mr Dynes said one of New Zealand's biggest bands would be on the list.
Mr Dynes said business partners were funding the event.
Tickets for the event are on sale now and can be bought at www.eventfinder.co.nz or 0800 BUY TIX. Free camping will be included with all tickets until October 31.
For more information visit www.mountvibes.co.nz.