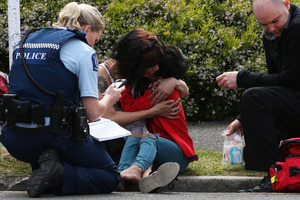 A boy is comforted after being hit by a car on Chadwick Road. Photo: Joel Ford
Emergency services were called to Greerton today after a child was hit by a car.
The incident happened about 11.45am on Chadwick Rd.
The boy was treated at the scene but was taken to Tauranga Hospital with minor injuries.