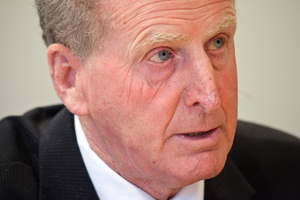 Residents have spoken - and moves are now afoot to ban psychoactive substances from the Western Bay of Plenty.
Western Bay Mayor Ross Paterson this week closed a petition against the sale of the substances in the district after collecting 4229 signatures.
The petition gave people two options relating to synthetic cannabis sales. They could support the status quo, or call for licensing decisions to be made by local councils, including the right to prohibit sales altogether.
The petition was circulated from Waihi Beach to Otamarakau.
All but 12 of the petitioners wanted the substances banned in the region.
"That gives us direction as a council," Mr Paterson said.
The cogs for the process were now in motion.
"About a week ago we passed a resolution to instruct staff to design a bylaw policy."
Mr Paterson said the community wanted psychoactive substances gone.
"It gives ownership back to the community. They are expressing what they want done about it. It's a very clear message."
However, any creation of the bylaw and enforcement of the petition will have to be done by the new council after this month's elections.
"I think the mandate as it is at this stage will carry on in that direction. The final decision will be for the new council, but I will continue to do my utmost to get stronger licensing power given over to local councils.
"Such decisions impact on local communities, and we now have a clear indication of what our community deems acceptable," Mr Paterson said.
He looked forward to further development of the potential bylaw.
About 200 people protested the sale of synthetic cannabis in Te Puke in August.