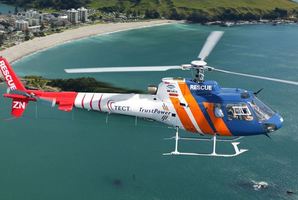 A nine year old boy had to be flown to hospital after falling from his motorcorss bike.
The Tauranga-based TrustPower TECT rescue helicopter was called out to a motocross training camp at Pongakawa where the Dargaville boy had fallen from his bike.
Helicopter pilot Liam Brettkelly said the boy suffered rib injuries as a result of his fall.
He was flown to Tauranga hospital in a moderate condition.