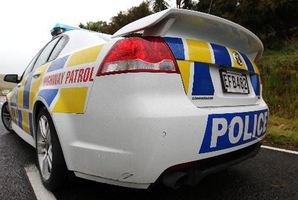 A truck hit a power pole on the corner of Levers Rd and Otumoetai Rd, causing a power outage to a number of Matua homes.
The crash happened about 6.30pm.
Traffic is down to one lane and lines men are working to restore power.
Sergeant Nigel Ramsden said the truck had come around the corner and slid into the power pole.
It was not clear whether the crash was caused by weather, speed or a mechanical fault.
Power is expected to be restored about 9.30pm.