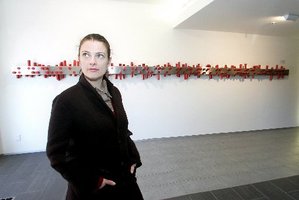 The Tauranga Art Gallery meet the candidates evening scheduled for next Tuesday has been cancelled.
Media co-ordinator Katherine Hoby said 10 of the 31 Tauranga City Council election candidates had been randomly selected to speak at the event but it had to be cancelled after other candidates expressed disappointment they would not have the same opportunity to present.
"We couldn't have 31 [candidates speaking]. We genuinely just had to pull out 10,'' she said.
"We really regret the fact we had to cancel it.''
Tauranga Art Gallery Trust chairwoman Phillida Perry agreed the cancellation was disappointing.
"This joint effort would have given valuable insight into candidate views on the future of the arts in Tauranga and facilitated further community discussion in this area.''