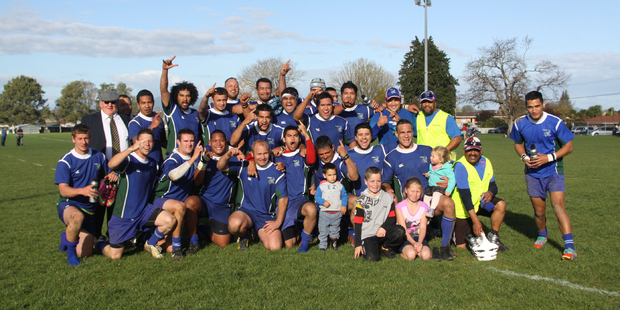 Eastern Bay of Plenty joined Te Awamutu as one of just two names on the Stan Meads Cup when they beat the Waikato sub-union in the final of the Stan Meads Cup at Albert Park, in Te Awamutu.
In a game described as an extremely physical encounter, the Eastern Bay of Plenty representatives made their intentions clear from the opening whistle.
A 13-point advantage at halftime on Sunday afternoon put the Bay side in the box seat. The Eastern Bay loose forwards shut down the titleholders' backline and controlled the momentum for most of the game.
Te Awamutu came back in the last 10 minutes, but it was all in vain as Eastern Bay of Plenty grabbed the cup with a 24-8 victory.
Eastern Bay didn't taste defeat during the SMC season, which kicked off with a pre-season win over the East Coast Heartland team.
Just three tries were scored against the 2013 SMC titleholders in six games this year.
However, Eastern Bay officials praised the performance of Te Awamutu in the three seasons of SMC Cup competition and the side's record of retaining the Peace Cup (SMC Challenge Trophy) since the start of the competition.
RESULTS:
Stan Meads Cup: Eastern Bay of Plenty 24 Te Awamutu 8.
Stan Meads Bowl: King Country B defeated Central Bay of Plenty.