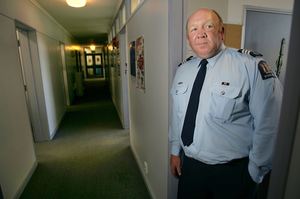 Two women were left with serious injuries after what police described as a "vicious" attack.
Detective Senior Sergeant Darryl Brazier said two women, one in her 30s and one in her 40s were attacked by the same man on Monday night.
Mr Brazier said the 24-year-old man went to his former partner's house in Mount Maunganui on Monday. He said the pair had an argument which led to the assault.
"The woman was badly assaulted and needed medical treatment at hospital. She was released and went to a friend's house in Papamoa.
"The man also went to the house in Papamoa and assaulted his former partner again and he also assaulted her friend."
Both women needed to be treated at hospital for their injuries.
Mr Brazier said the man attacked them with a weapon but would not disclose what the weapon was.
He said police knew the man responsible and were actively seeking him.
He said officers have been visiting friends and family of the man in an effort to find him.
"The man is well known in the criminal fraternity and some of his associates are not inclined to help us. On the other hand there are a lot of people who are prepared to help us catch him and hold him accountable."
Mr Brazier said police had daily contact with the two women and they were now recovering at home.
"Their injuries are pretty extreme. One has some very nasty facial injuries."
He said the man was facing some very serious assault charges and home invasion charges.
Mr Brazier said anyone who was harbouring the man from police would also face charges.
Anyone with information about the man is asked to contact their local police station.