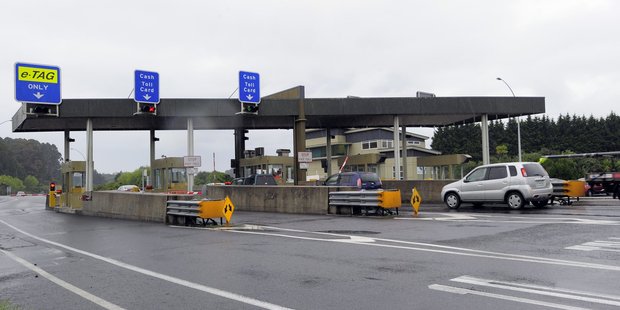 Ownership of Tauranga's deeply indebted toll road Route K looks set to switch from the council to the Government on July 1 next year.
But there will be no escaping the escalating debt which will remain on the council's books for up to 35 years after the road was declared a state highway.
Route K has racked up additional debt of nearly $17 million since it opened in July 2003 after original traffic projections fell well short of reality. Debt now sat at $61.5m and current predictions were that Route K was not expected to become cashflow positive until around 2026. The council meets on Monday to be updated on the progress of negotiations to hand over Route K to the New Zealand Transport Agency, and whether it supported the proposed agreement. Tolls would continue to be refunded to the council after the handover, less the agency's transaction costs to collect and administer the collection of tolls.
The agreement follows the agency saying it was unable to buy Route K off the council, leaving the council to try to secure the best deal it could in the circumstances.
Part of the deal included an agreement that the agency would underwrite the financial risk for any "outstanding Route K debt".
The date to begin underwriting the risk had not been finalised but would be up to 35 years from the road being declared a highway.
The agency was proposing that once a date had been established on when the debt was expected to be fully repaid, any potential remaining debt after that date would transfer to the agency. This provided the council with more certainty on when the debt would come off its books. However, tolls could continue past that date. The agency said that it reserved the right to continue to toll Route K until all its costs were recovered, including the cost to install an electronic toll collection system, together with its post-handover maintenance and operational costs. Once Route K became part of Tauranga's network of highways, the agency would fund all maintenance and any future upgrades to Route K. The electronic tolling mounted on a gantry straddling the road would eliminate the manual tolls collection system at the toll plaza and allow the free flow of traffic between State Highway 29 at Tauriko and SH2 to the port. Toll increases could then be linked to the consumer price index (inflation) and not coin denominations. The agency said the electronic tolls system for Route K would result in a "single toll payment experience" regardless of whether people took Route K or the Tauranga Eastern Link which was expected to open in about two years.
Monday's meeting will also list a series of council and agency decisions dating back to 2002 in which it was agreed that once the new Harbour Bridge and flyover was built, then the Turret Rd/15th Ave route would stop being a highway and revert to council ownership.