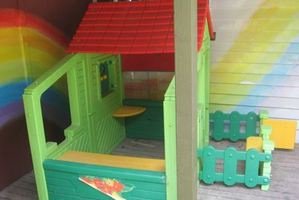 Police want help from members of the public to track down a stolen playhouse.
Police say thieves struck Pyes Pa School last weekend and stole a playhouse from the school grounds.
The playhouse was not visible from the road and police say there was no way a vehicle could have got to the playhouse.
Police said the offenders would have had to carry the playhouse to the road.
"While there was no damage to the school and no other property taken, the playhouse was large and could happily accommodate four children and will be sorely missed."
Anyone with information should contact their local police station or call Crimestoppers on 0800 555 111 with reference number 130902/6327.