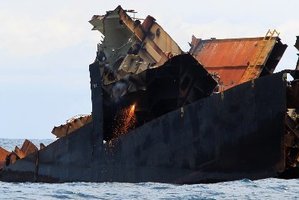 People walking along Papamoa Beach have reported spots of oil on their shoes.
The latest Rena Recovery Plan newsletter said this was not unexpected, as wave action remobilised old weathered Rena oil from its site at Astrolabe Reef.
Results from monitoring in 2012 and early 2013 is expected to be released in November.
The Department of Conservation has been contracted to improve the habitats of dotterels and penguins affected in the oil spill.