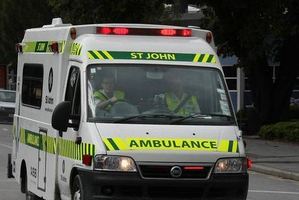 A teenager has been taken to hospital after being hit by a car on Fraser St.
A police communications spokesman said the incident happened near Fraser Cove about 2.50pm.
He said a teenager was struck by a car and was taken to Tauranga hospital.
The teenager was not in uniform and was trying to dodge traffic when the traffic light was green.
He said the teen had suffered minor injuries.