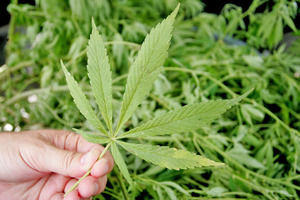 Sentencing for Kaimai Ranges man Mark Wallace Poole in relation to a cannabis-cultivation charge has been adjourned until next month.
Poole, 53, who briefly appeared in the Tauranga District Court yesterday, had his sentencing and his case against the Crown application for forfeiture of property adjourned to October 1.
The Crown has applied to seize permanently his half share of the property he jointly owns with his wife after 45 cannabis plants were found when police raided their home on March 11 this year.
Yesterday, Poole admitted two Civil Aviation Authority charges relating to flying an unwarranted paraglider and doing so without a pilot's certificate when he hit a tree, then fell 8m to the road near Oceanside Apartments, Marine Parade, on June 17 last year.
But Poole has denied operating the paraglider in a careless manner and in a manner which caused unnecessary danger to others.
No sentencing and defended hearing dates on the paragliding matters have been set down.