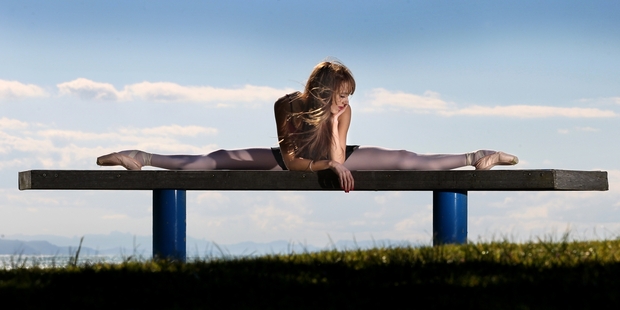 A Tauranga mother is doing everything she can to put her daughter through a prestigious London ballet school.
Abby Griffin, 17, has been studying ballet since she was five-years-old and her mother, Michele Griffin, has sacrificed all she can to make sure her daughter succeeds.
Miss Griffin spent the last year studying towards a diploma at the English National Ballet School and her mother has already paid more than $60,000 to pay for accommodation, tuition, flights and other expenses. She will be heading back to London next week after spending her summer holidays with Ms Griffin.
Abby said the first year at the school had been a tough one, but it was all worth it.
She said she felt guilty about putting her mother through so much financial stress but was thankful for all of the sacrifices she was making.
"Not many mothers would give up everything for their kids. I'll pay her back somehow."
She said her life at the school was a gruelling one, with classes six days a week.
"We start at 8.30am but we get there earlier to warm up. We always start with a ballet class, then it varies each day.
"There's 12 girls in my year and 14 boys, we're from all over the world although I'm the only Kiwi."
One of the hardest parts about being in London was not being able to see her mother for an entire year, but Abby said she had also enjoyed her first white Christmas.
The dancer was looking forward to next year, when she was due to go on tour in Europe with the school's junior company.
After finishing her three-year diploma, Miss Griffin hoped to be employed by a company in London or the United Kingdom, but said she would also apply at a New Zealand company.