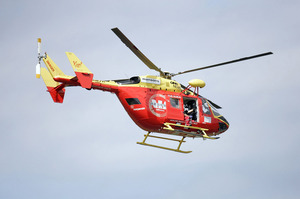 A Tauranga woman went missing near Opunake, spending a night in a cave, before being found.
The 24-year-old was staying with family in a rural house at Opunake when she went missing. She was seen about 3pm on Monday walking across farmland intending to visit a nearby beach. She had a large white blanket wrapped around her.
A search and rescue operation was launched after she failed to return to the farmhouse by 7pm.
A hunt overnight by NZ Land Search and Rescue, police search and rescue staff, and the Palmerston North Rescue Helicopter found no sign of her.
However, the woman was found in a cave at the beach by a family member yesterday morning. She was checked by paramedics and was treated for mild hypothermia.
Police said it appeared the woman may have been trapped by an incoming tide.