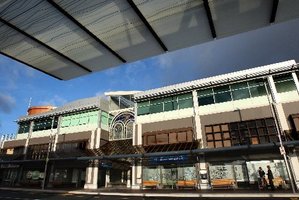 Tauranga City Council is just the second local authority in the country to have its audited Annual Report adopted - two months ahead of the statutory deadline.
The report, for the year ended 30 June 2013, was adopted at a Council meeting this morning and was delivered one month earlier than in previous years.
Chief executive Garry Poole said this was done to give the community ample time to consider Council's performance ahead of the upcoming local body elections.
"This is an accountability statement that confirms Council's performance over the past financial year. A huge amount of work has taken place by staff, and in particular the Finance team, to deliver this report a month earlier than usual for the benefit of the community," he said.
The consolidated report incorporated Annual Reports for Council's group of entities including Tauranga City Aquatics Ltd and Tauranga City Venues Ltd. A separate Annual Report for Route K tolls was also adopted.
In giving its unmodified audit opinion, Audit New Zealand congratulated Tauranga City Council on its performance. It noted that Council had ensured full and complete compliance with current accounting standards.
In terms of rates and rating, Audit NZ commented that Tauranga City Council had "sound documented procedures with effective quality assurance."
Audit NZ reviewed the process of amalgamation of the Council Controlled Organisations and said it was important looking forward to ensure that appropriate objectives and performance frameworks were put in place for the new entity. It also signalled that Council would need to transition towards a new accounting standards framework for public sector entities which will be implemented in time for the 2015 Annual Report.