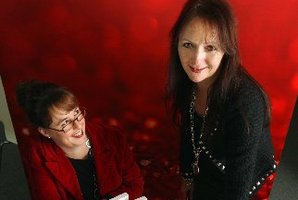 Mainstreet Tauranga today announced a new partnership which will see local communications and marketing firm Tuskany Agency take over full responsibility of all marketing and management duties for Mainstreet Tauranga, under the governance of the board.
The move follows the announcement of the departure of Mainstreet Manager Kirby Weis this week and heralds a new model for Mainstreet moving forward.
Mainstreet board chairperson Glenn Tuck said it was about delivering greater efficiencies and outcomes for the city centre.
"The needs of our members and the city centre are always changing. We have an opportunity now to remodel Mainstreet to better meet those needs. For more than two years Tuskany Agency has been the service provider for all our mainstreet marketing and during that time has introduced new strategies and cost efficiencies that better position us for the future.
"By combining the marketing and management into one contract we will achieve even greater efficiencies and synergies. Tuskany has already tabled a plan that will mean less administration costs and a stronger focus on marketing, events and member engagement and support. There will be a seamless transition to this new revitalised, energised Mainstreet and we are pretty excited about it."
Tuskany Agency brand strategist Sally Cooke said the revitalised new Mainstreet model would be about delivering solid outcomes for Downtown Tauranga and reigniting some passion.
"We've taken a close look at what the board has asked us to deliver and have established a more defined and efficient structure.
"We already look after the marketing and event management and in the next few weeks will appoint a part-time Mainstreet co-ordinator to support our delivery to Downtown Tauranga. Their primary role will be to work very closely with Mainstreet members to understand their needs and support them and to help coordinate more events for the city centre."