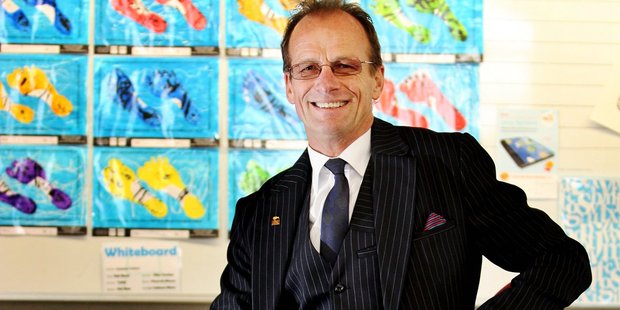 THE number of Western Bay teachers hurting themselves at school is on the rise, but the cost to ACC is dropping.
ACC figures released to the Bay of Plenty Times show Bay teachers have made 57 claims for injuries suffered at school already this year - the same number as for the whole of 2012, and up from 45 in 2011.
However, the total cost of claims has dropped from about $46,200 in 2011, to more than $33,000 last year. About $17,800 has been paid in injury claims for Western Bay teachers so far this year. ACC said treatment costs had dropped due to more minor injuries.
Four Western Bay teachers received treatment this year after getting a "foreign body" lodged in an orifice or in their eye. Forty-five sustained soft tissue injuries, and seven hurt themselves via a laceration, sting or puncture wound.
But Western Bay Principals' Association acting president Dane Robertson said workplace injury numbers was not something that had been brought up for discussion.
All schools had health and safety regulations that were strictly adhered to, he said.
Maungatapu School principal Sue Horne said she had not been notified of any teacher injury incidents at her school this year, but in the past most injuries had been sprains or strains from teachers joining in with sports, or a fall in the workplace.
Mrs Horne said the caretaker was tasked with assessing the state of classrooms, footpaths and fences on a regular basis and notifying her of any deterioration so it could be dealt with quickly.
Ian Leckie, immediate past president of New Zealand Education Institute said the nature of the job meant many teachers were multi-tasking and their attention was split.
"A number of those injuries will be sports or activity related. It's not unusual for teachers to cut themselves with a guillotine, scissors or Stanley knife."
Mr Leckie said he himself had fallen off a chair he had been standing on. He didn't think teaching was a dangerous job and said it was fairly rare for injuries to be assault related.
National figures show the number of teacher workplace injuries has increased over the last three years.
Post Primary Teachers Association president Angela Roberts said the rise could be attributed to the deteriorating standards of school buildings and equipment.