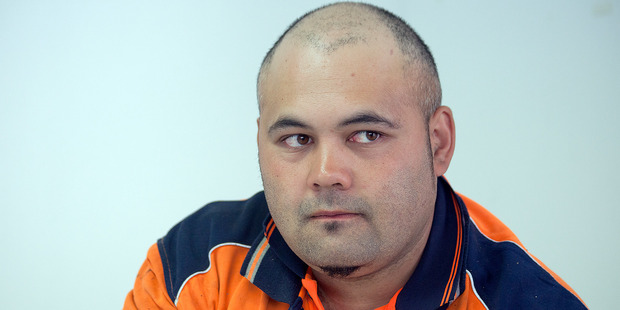 A Greerton man, who could not swim, did not think twice when he tied a rope around his waist and plunged into the pitch black, icy water to try and save a drowning man.
Kiha Rolleston, 31, was on his way home from work last Monday night when traffic ground to a halt on the Maungatapu Bridge.
He and his mate leapt out of their car and started towards the scene of the crash.
"We could hear all these people yelling and just started sprinting," he said. "We asked what had happened. They said, 'Crash. Two cars'. We said, 'Where's the other car?"'
Peering over the edge of the bridge the men could see a man in the water and hear him screaming, "help me, help me". By that stage the van had already disappeared out of sight.
"When you look over and see him yelling you think he's talking directly to you. You've just got to do it," he said.
That was when Mr Rolleston decided he had to do something.
"None of us could swim. One of the guys had a rope. I said, 'I'll jump in. Just don't let me go. I want to go home to my kids'," he said.
The foreman at HEB Precast leapt off the bridge in the hope the current would drag him towards the man but soon discovered the rope was too short to reach him.
"I couldn't see him because of the swell but I knew the direction to go," he said. "It was real cold. I was panicking a little bit ... It was just black. It was just all black. It was only murmurs coming from up top because of the swell all around you and your ears."
Mr Rolleston saw Constable Deane O'Connor dive into the water and go after the man shortly before he was pulled back to dry land.
"He looked like a shooting star because he had no top on. He was pretty white. He was a real good swimmer," he said.
The fully-clothed Mr Rolleston was hauled back onto the bridge by his friend and a group of onlookers after about 15 minutes struggling to reach the man and keep himself afloat.
Mr Rolleston said he was glad the man survived but "gutted" to hear of the death of Greg Woledge who was trapped in the submerged van.
While he would not think twice about putting his life on the line again, the terrifying ordeal has inspired Mr Rolleston to learn to swim.