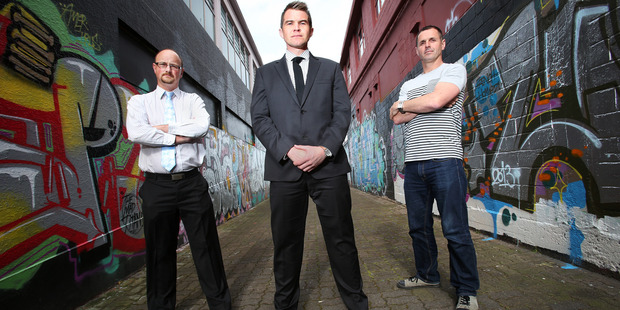 Tauranga City Councils' new young guns are keen to put their promises for change into action with a proposal to take council meetings to the people.
Newly elected Mount Maunganui/Papamoa ward councillor Steve Morris said he wanted to make council meetings more user-friendly.
"The main thing I think we should do is have some meetings out in the community at night, after work. Instead of being stuck in Willow St during working hours when most people between nine to five under 65 are working or studying," he said.
"To expect them to take time off work to sit in on a meeting, it's not user friendly at all."
Mr Morris said community halls in the city's suburbs would be far more accessible for people to attend and have their say.
Mr Morris said he would also support reforming a youth council.
"It's all very well to say 'I want to engage with young people' but it can't be a token effort ... it needs to be taken seriously."
Clayton Mitchell echoed Mr Morris' plan to take meetings to the people.
"Let's get council out of chambers. Let's get out in city, outside of normal working hours so people can actually attend them. Just because it hasn't been done in a certain way before doesn't mean the old way is the right way."
Mr Mitchell said putting more focus on events, new and existing, was another way to "actually bring some passion to the city".
"Events are a key part to the growth of a positive city and a great way for people to connect to where they live," he said. Matt Cowley said Mr Morris, Mr Mitchell and himself worked well together in their individual and collective desire to better represent demographics previously ill-served by former councillors. Mr Cowley supported making council meetings more accessible for major issues but doubted people would leave their homes after 6pm for mundane meetings.
Mr Cowley, who campaigned on being a younger voice, said it was important to knit together programmes already fostering the skills of young people such as Priority One's Instep programme and Tauranga Youth Development Team but they were fragmented.
"We need to make sure they are talking to each other and compliment each other.
"A lot of it is establishing relationships in that community channel."