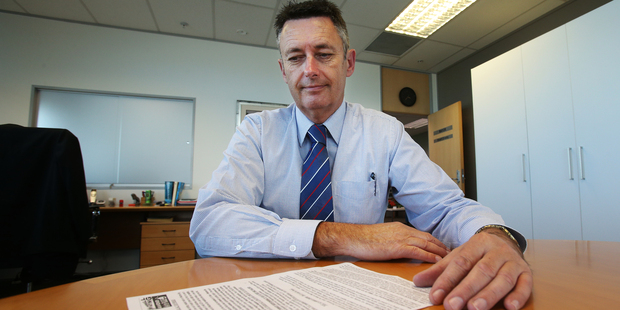 Tauranga's mayor is challenging the culprits behind a venomous leaflet drop to front up.
The anonymous leaflets were delivered in Mount Maunganui, the Avenues and Welcome Bay in a smear campaign against candidates it listed as people to "avoid like the plague".
The leaflets labelled Tauranga City Council At Large candidate Tony Christiansen, who has served only one term, as an "arrogant and abusive little chappy".
"It's just sad really," Mr Christiansen said in response.
"I'm happy to debate anything face to face but they don't even have their name on it. It's gutless. I just hope the ratepayers in the city have enough common sense to disregard it."
Also slated were Mayor Stuart Crosby; at large candidates Mike Baker, Gail McIntosh, Bill Faulkner and Larry Baldock; Mount/Papamoa Ward candidates Wayne Moultrie and David Stewart; and Welcome Bay/Te Papa Ward candidates Bill Grainger and Terry Molloy.
"Funnily enough, the people it has named are the hardest working councillors there. That's what disappoints me," Mr Christiansen said.
Mr Crosby, who was described as an "utter failure", said he had strong suspicions who the people responsible were because of similar dirty tactics in the last election. He has spoken with someone who saw leaflets being delivered in the Mount.
He wanted to publicly challenge the "usual suspects" to front up, but doubted they would because they hid behind a nom-de-plume and anonymity.
"People are entitled to have views on candidates but these people are nothing short of gutless wonders. They won't put their names to it. They won't be accountable."
Mr Crosby said he would confront the group he believed was responsible when he saw them next to see what they say.
What was written about some candidates was disgusting and largely incorrect, he said.
Among the barbs aimed at candidates, Mr Moultrie was described as "arrogant" and "financially naive".
Mr Moultrie said the comments were defamatory and the product of a sick mind.
The former lawyer said if he found out who was responsible he would like to give them a "bloody good hiding".
Mr Moultrie would not sue for defamation because it was unlikely they would have any money, he said.
Most candidates told the Bay of Plenty Times they had a strong idea who was responsible but did not have proof to name them.
Mr Molloy said the calibre of the people responsible was so bad "it's actually a compliment not to be liked and favoured by that type of publication".
It is understood some letterboxes were filled with hundreds of the leaflets with a message to share them out among their friends.
The leaflet follows a anonymous smear campaign from 2010 that labelled some councillors as carpet baggers and others at members of a "rat pack".
That smear campaign was believed to be the first of its kind in Tauranga's local body elections.
A resident who received the leaflet said she was appalled and disgusted and described it as "dirty politics".