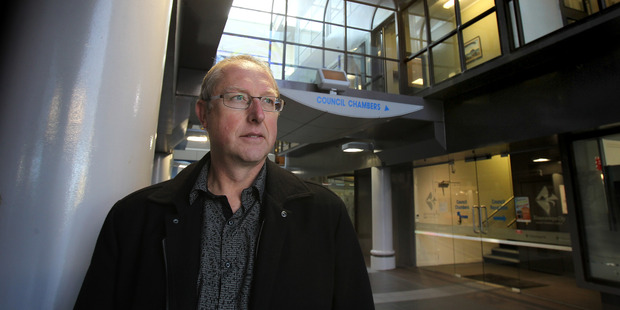 Consistently poor turnouts to local body election forums has concerned the Chamber of Commerce, which is considering stopping the events altogether.
The Tauranga chamber ran a Meet the Candidates night on Monday for the public to learn more about the contenders for the Tauranga City Council elections next month. Up to 50 people attended.
Last Wednesday, the 12 mayoral and council candidates attended a forum at the Tauranga Historic Village hall, where the audience of 15 included partners of candidates and candidates not invited to speak.
It followed the low turnout to last Monday's public meeting for mayoral candidates with an audience of 160 out of the chamber's 700 members.
Chamber chief executive Max Mason said the attendance was a concern and he wanted to know why people weren't coming along.
From his own investigation, Mr Mason found that reasons for not attending ranged from people relying on other ways to find out information about their candidates, a low level of public trust in candidates' promises, too many candidate events being held, people being happy with the way things were run, uninspiring candidates, and candidates being unknown due to lack of involvement in community groups or charities.
"We would have thought 200 people would have turned up [to Monday's event], there was about 40 or 50. It's not anywhere near enough to justify the effort put into it."
Mr Mason said it may be time to look at a different model of public democracy.
"All of this is really just a sideshow because the main question is are enough people going to vote?
"I think the last elections in Tauranga, the voter participation rate was 43 per cent. If it goes any lower than that, we've got a serious issue in terms of credibility."
Priority One chief executive Andrew Coker said he had been to both the mayoral and the candidates forums and was disappointed at the turnouts.
"I'm worried that will reflect voter turnout. At the end of the day, you can't force people to go and it's up to those guys [the candidates] to build their relevance with the business community.
"Local government plays a large role in our lives, I think people need to commit their time to work out which elected members will deliver a stronger vision for Tauranga and give an incentive for our younger people to stay here."