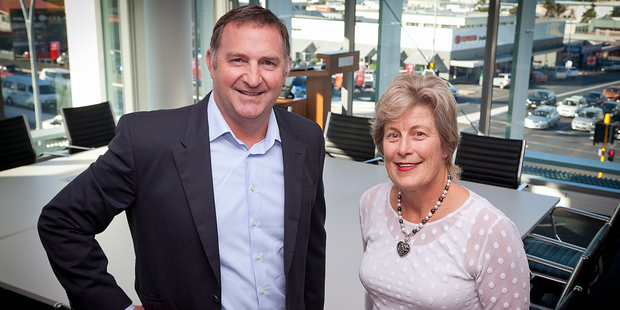 The Acorn Foundation, launched in 2003, now has $9 million in its investment fund and has just celebrated reaching 200 donors, says KPMG partner Glenn Keaney, who took over the chairmanship of the foundation last month.
"It took us around seven years to get the first 100 donors and three more years to get the next 100," he said.
"If we keep the momentum up, that number will increase. My dream is that in 10 or 15 years we can work really closely with the likes of TECT and Bay Trust to make significant changes in the community."
The current anticipated value of committed donations was about $100 million, but that amount could change depending upon the ultimate disposition of wills and additional donor contributions, added Mr Keaney.
Craigs Investment Partners manages the foundation's fund for a nominal fee, and a two-member investment committee from the board of trustees reviews investment decisions.
Mr Keaney said that the fund had grown steadily since its inception, despite the setbacks of the global financial crisis. This year's annual distribution was about $420,000, which goes to a broad range of local community organisations.
"We pay out the difference between what we make, taking into account inflation proofing," said Mr Keaney, adding that the annual distribution ranged between 3.5 and 5 per cent of the funds under management.
A cornerstone of the foundation's approach was a commitment to keeping the donor's capital intact, said Acorn general manager Nicky Wilkins.
The foundation aims to keep its administration costs down to 1 per cent and is helped in this by corporate sponsors such as BNZ, which contributes to running costs, as well as some current donors who contribute additional funds towards operational expenses because they like what the charity is doing, says Ms Wilkins.
Luke Williams, managing partner for Bay of Plenty-Central Plateau at BNZ, described Acorn as one of Tauranga's well-kept secrets.
"They do really good work," he said. "One of the reasons we supported Acorn is that we get a lot of requests for support and assistance within the community. Acorn have a really good framework and governance process to evaluate funding requests." Ms Wilkins said foundations such as Acorn were one of the fastest growing forms of philanthropy internationally. In addition, the foundation's approach was influencing other community-based charities, with 11 other funds across New Zealand adopting the Acorn model, she said.
"We're building up a major asset for this community," she said. "I think it's growing because people like to give where they live."