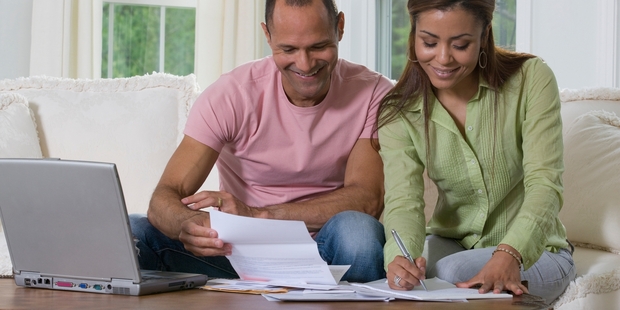 Are you paying your taxes online? The Inland Revenue wants you to.
It is trying to simplify its collection process by encouraging electronic payments by changing the rules on when a payment will be counted as received.
It's important to know about the changes because more payments will now be classed as late where they weren't before and could attract penalties.
Regional anniversary days have previously been treated as public holidays, and the IRD has counted payments as on time if they arrived the next working day. But this will no longer apply and you'll still have to pay a payment that falls on an anniversary day.
This does not apply to national statutory holidays and weekends.
Think of it as the IRD doing you a favour - you won't be able to spend your anniversary day doing a GST return any more.
The other major change is for tax payments sent in by post. In the past, you could post a cheque on the last day that the payment was due and the IRD would consider that you'd paid on time.
Cheque payments were useful this way: you would have two or three days' postage grace and three days for the cheque to clear - nearly an extra week to hold your funds before the IRD got their share.
Taxpayers will now have to ensure that the cheque is received by IRD on or before the due date, otherwise they will be considered late. The postal system tries its best but we would be kidding ourselves to rely on it for tax payments to arrive on time. More cheque-payers will presumably go online to make their payments.
But you're not completely off the hook if you're paying by online banking - you need to factor in the time it will take for the payment to clear. Sometimes this can take several days, especially on a weekend, and there have been cases where I've seen a payment set to go on the due date not being accepted as paid on time by the IRD because of those delays.
To be really safe and save costs and hassle, the IRD want you to make payments a day earlier. Maybe we could get a discount for doing so; what do you say, IRD?