Lemanis seems almost irreplaceable at the Breakers. But if he is appointed to take over the Australian national team, the opposite could be true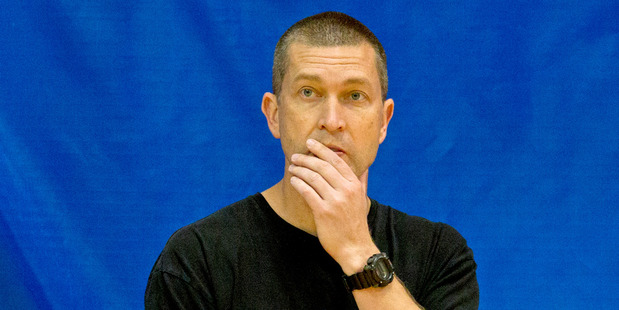 The end may be nigh for Andrej Lemanis' reign at the Breakers but don't expect the club to crumble should the coach move to pastures new.
Lemanis has presided over an unprecedented era of success at the previously troubled franchise and another three victories in the next fortnight will result in a third Australian NBL title in as many seasons.
Considering the transformation the club has undergone under his stewardship, Lemanis seems almost irreplaceable. But if he is appointed to take over the Australian national team, the opposite could prove true.
And that is a credit to the 44-year-old. It may seem as if the Breakers' high-powered roster, equal measures of talent and experience, could coach themselves and, well, it's true. Sometimes they do.
But that is only because the Australian has instilled within the club an atmosphere of accountability in which players take action rather than await direction.
That culture is how Lemanis has made his team the best club side in New Zealand sport, but it is also why the Breakers believe they won't miss a beat should he return to Australia to coach the county of his birth.
"You can't understate what his contribution has been to the success," said general manager Richard Clarke, who hired Lemanis, then an untested assistant with Townsville, in 2005. "Without the way he's created that culture, I don't think we would have done anywhere near what we've done."
After taking two seasons to find his feet and make amendments to the club, Lemanis guided the Breakers to their first winning season and playoff appearance in 2008. Another couple of campaigns followed with his side on the verge of breaking through, before the watershed championship in 2011.
Given the contribution made by veterans like Tony Ronaldson, CJ Bruton and Kirk Penney, it would be simplistic to suggest the turnaround was entirely a result of Lemanis' guiding hand. But ask someone like Bruton whether it would have happened under a different coach and the answer goes some way to determining Lemanis' influence.
"Probably not. It just depended on the person and Drej was a great fit," Bruton said. "He came into a programme that wasn't even intact. From (owners) Paul and Liz Blackwell taking over and giving him the reins, I think that took this ball club a long way.
"Drej drove the on-court stuff and, when he decided he needed to make a change, he would boot people out and bring new people in to try to find the right pieces."
Assembling that particular jigsaw was the first priority for Lemanis. He needed players he could trust as, by empowering the athletes and seeking their input, Lemanis was creating a self-policing policy at the franchise.
The results of that were seen when the players pushed for former forward BJ Anthony to be suspended after he appeared at training worse for wear and, on a lesser scale, they are still seen at practice.
"We saw it during the last training before the guys went to Perth," Clarke said. "(Lemanis) was questioning the intensity a little bit and he brought them all in and was about to talk but, before he could say anything, CJ ripped into all of them and gave them a reality check about what it's going to take to win a championship.
"That's what you want as a coach - you create an environment where everyone's going to step up and deliver the messages you need when they're needed without you having to do it all yourself."
That environment also ensures the Breakers' succession plan should run smoothly if Lemanis beats Perth's Rod Beveridge for the Boomers job. Clarke is confident that in Dean Vickerman - Lemanis' trusted lieutenant and the man in line for a promotion - and Judd Flavell, the Breakers are in safe hands.
"I don't think our culture would have to change a lot with a new coach, because the coaches that we'll be looking at are all part of it."
But Lemanis, according to Bruton, would be a tough act to follow.
"If you win three in a row you put yourself in a category that no other coach can touch. The only other coach to do that was (former Sydney mentor) Brian Goorjian, who put himself on a pedestal above coaches who have won three titles because he did it in consecutive years.
"(Lemanis) will be remembered at this club for sticking to his guns but also letting the players and the coaching staff have a lot of input.
"I think his legacy will be tough for any coach to top."
- APNZ