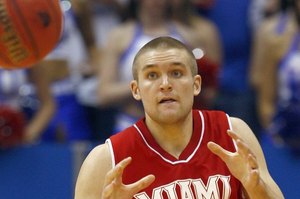 Fighting between fans marred the Greek Cup basketball final Sunday, won by Panathinaikos over Olympiakos, with riot police called in after two players were hurt, one with a knife thrown from the stands.
Authorities stopped the game and emptied the Ellinikon indoor stadium seven minutes before the end of the second period with Panathinaikos ahead 26-17 when fans from both teams clashed in the stands and on the court.
Riot-trained police were deployed to separate the two groups and led them out of the stadium.
The game resumed after an hour with Panathinaikos winning 81-78.
Panathinaikos player Michael Bramos was slightly injured in the arm from a knife thrown from the stands, according to a statement from the winning team.
Before the start of the contest, Olympiakos' American centre Kyle Hines was struck in the back by a flare thrown by a fan.
Dozens of plastic chairs were broken by irate fans.
- AFP