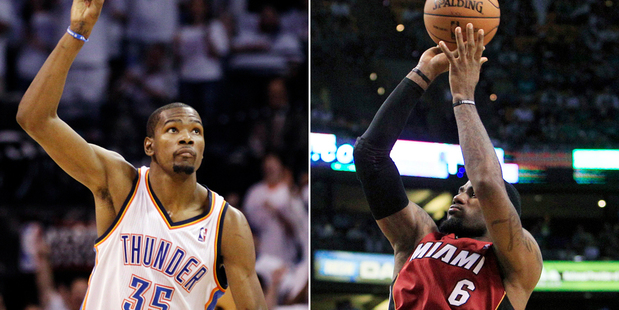 Kevin Durant and LeBron James are both looking to win maiden titles and begin their basketball legacies. Photo / AP
Game one of the NBA Finals between the Miami Heat and the Oklahoma City Thunder - as it happened.
Hayden Donnell of nzherald.co.nz and Dan Trevarthen of lobpasstoabercrombie.com provided play by play commentary as superstars LeBron James and Kevin Durant led their teams through what promised to be a close and hard fought series.
The final score: Oklahoma City Thunder 105, Miami Heat 94.
You can replay the updates by clicking into the window below.