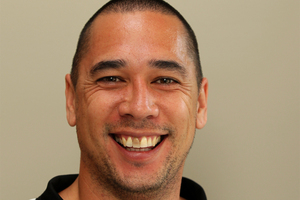 Basketball New Zealand has confirmed assistant coaches for their national senior teams hoping to qualify for the London Olympics.
Former Tall Blacks captain Pero Cameron will be retained to back up head coach Nenad Vucinic, but he'll be joined by former international and Breakers point guard Paul Henare, currently steering the Bay Hawks towards the NBL playoffs.
After 17 years in the national team and 10 as skipper, Cameron was introduced to the coaching staff last year, having led the Wellington Saints to back-to-back national league titles.
This is Henare's first coaching involvement with the national programme.
He hung up his sneakers after the Breakers' Australian NBL triumph last year and immediately guided the Hawks to the 2011 NBL post-season, losing to Cameron and the Saints in the final.
The Tall Blacks will contest a last-chance FIBA Olympic Qualifying Tournament at Caracas, Venezuela, from July 2-8, hoping to claim one of three spots still available in the London draw.
Incumbent Claire Dallison of Nelson has also been reappointed manager of the team.
Meanwhile, Tall Ferns coach Kennedy Hamilton-Kereama will have some familiar faces around him during the women's campaign.
Aik Ho and Dean Kinsman assisted him last year at the FIBA Oceania Championships.
Ho was video coach at the 2004 Athens Olympics and has assisted Hamilton-Kereama since 2010, while Kinsman has coached extensively within the Australian women's programme, including a stint as head coach at the Australian Institute of Sport.
The New Zealand women, managed by Gail McLauchlan of Christchurch, face an Olympic qualifying tournament at Ankara, Turkey, from June 25-July 1, with five spots still available in the Games' draw.
- APNZ