Address: 1 York St, Newmarket
Ph: (09) 524 6370
Website: luchalounge.co.nz
Open: Tuesday to Saturday, 5pm-late.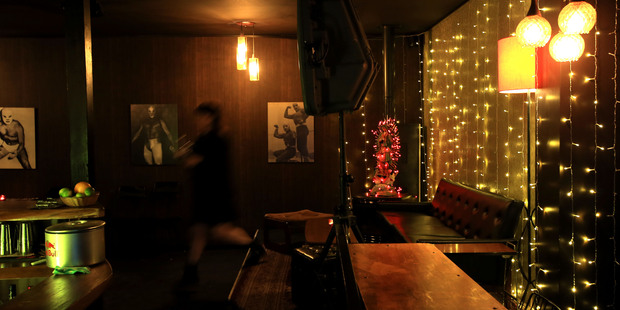 It's getting harder to come up with a theme for a bar, or at least it must be when you find one that takes Mexican wrestling as its inspiration.
Actually, that's probably a bit harsh, as Lucha Lounge has been around for a while and has deservedly won over a dedicated crowd of followers with its, frankly, mad homage to Mexican luchadores, those masked aerial wrestlers so beloved in Mexico.
It's a great space, dark and inviting, with plenty of intimate candle-lit tables and some fantastic memorabilia on the walls. It's like a little bit of Tijuana in upmarket Newmarket.
The service was good, accompanied by the sort of smile that, if it got any wider, would threaten to remove the top of the bartender's head. She was also a dab hand with a cocktail shaker and I decided to put the beer munchies on hold and get on the outside of something exotic instead.
A bottle of rum caught my eye. It was cracking - perfectly mixed with a lovely lingering bitterness to cut through the sweetness.
The food is some of the best bang-for-buck grazing in the city, too, with plenty of Mexican favourites on offer at, frankly, ludicrous prices.
Then there is the music. On weekends it starts thumping in there, so if you fancy some sweet beats and some quality quaffing, it's well worth a visit.
Scores
Service: 5/5
Drink: 5/5
Menu: 4.5/5
Atmosphere: 5/5
Overall: 5/5