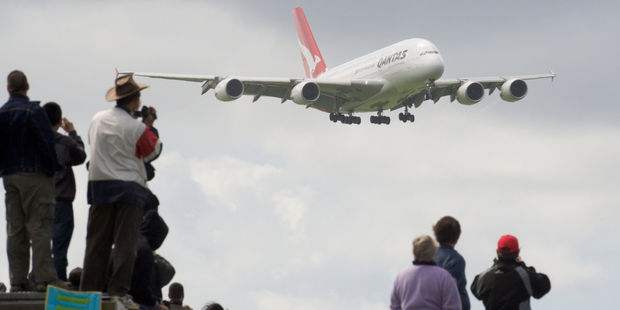 China Southern Airlines is flying its double decker super jumbo to Auckland next month after choosing New Zealand as the location to host 250 top travel agents from China for its annual agent incentive event.
The airline will be the third to fly the Airbus A380 into Auckland after Qantas flew a demonstration flight and Emirates started daily services using the aircraft to Sydney three years ago and Melbourne last month.
The China Southern A380 will make two round trips carrying scheduled passengers during the delegation's visit. The A380 is the world's largest commercial aircraft flying, with capacity to carry 525 passengers in a three-class configuration
Auckland Airport's general manager aeronautical and commercial, Glenn Wedlock, said the visit from such a large group of "travel opinion leaders" will provide big potential for future promotion of New Zealand in the fast growing market.
"These are the top China Southern travel partners, and this visit is very much in line with our focus on our Ambition 2020 goals to develop more New Zealand experiences and build higher quality offerings for Chinese visitors.
"This is an incredible opportunity for the individual operators and destinations that are part of their tour, as well as for the New Zealand tourism industry as a whole."
The 250 delegates will be in New Zealand for five days, visiting tourist destinations around Auckland, including new experiences on Waiheke Island, the Bay of Islands, Rotorua, Hobbiton in Matamata and the Waitomo Caves.
China Southern's New Zealand general manager Henry Dai said the visit by agents was a sign of the airline's commitment to developing its New Zealand service, which flies daily to Gaungzhou, China's third biggest city.