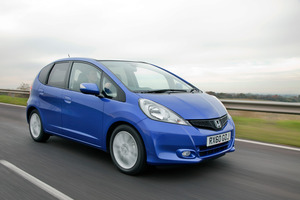 Honda has been voted the most trusted brand for the second consecutive year and best value brand for the third consecutive year by Kelley Blue Book.
Honda also took the title of Best overall non-luxury brand and was the most awarded brand in the United States study.
Honda was awarded the coveted accolades for its affordability, reliability and good resale value. More than 10,000 new-car shoppers participated in the study, which examined brand perceptions, including factors that drive buying decisions.
Kelley Blue Book's Jack Nerad said: "With a reputation that precedes it and vehicles that seemingly never fail to deliver on the promise, Honda is like the perpetual-motion machine of brand trust".