Plans to build the world's largest solar power plant of its kind have been scrapped in Australia after the developers questioned the government's commitment to clean energy.
Solar Systems said it suspended plans for a 100-megawatt plant in the Australian state of Victoria. The plant, which would have used concentrating photovoltaic technology to intensify the power of the sun, would have been three times larger than any currently commissioned projects, according to data compiled by Bloomberg.
Australia has assigned Dick Warburton, a former Reserve Bank of Australia board member who has expressed doubts about human contributions to global warming, to head a review of the nation's clean-energy goals. The current target is to get 20 per cent of electricity from renewables by 2020, up from about 15 per cent in 2013.
Read also:
• Australia takes first U-turn on climate as it scraps pollution levy
• Can solar fit into the energy mix?
The project in Mildura was scrapped because of the review into the target along with lower wholesale power prices according to a statement from Solar Systems, a unit of New South Wales-based Silex, and the Australian Renewable Energy Agency.
Funding for A$75 million (NZ$82.8 million) of conditional support from the renewable energy agency was terminated, the statement said.
Economic hurdle
"After careful consideration of project economics, we have decided to reassess plans for the Mildura 100MW Solar Power Station," Silex Chief Executive Officer Michael Goldsworthy said in the statement.
Prime Minister Tony Abbott asked Warburton to consider doing away with Australia's clean-energy targets, the Australian Financial Review reported, citing unidentified people. Abbott also has scrapped Australia's levy on carbon dioxide and sought to dismantle institutions set up to help the country limit the pollutants blamed for global warming.
Any changes to the renewable energy target would need to pass Australia's Senate, where the balance of power is held by a party led by mining magnate Clive Palmer.
Other clean energy developers have expressed concerns about Abbott's program. Miles George, a managing director at renewable energy project developer Infigen Energy, said the moves would amount to "economic vandalism, pandering to the climate sceptic minority," and that the prime minister is misreading the views of voters on the environment.
Conditional funding of A$35 million for the Mildura project from the Victorian government under the Energy Technology Innovation Strategy Fund also was terminated, Silex and ARENA said in today's announcement.
"ARENA enjoys a good working relationship with Solar Systems and remains open to considering any new or revised project opportunities that are ready for testing and demonstration," ARENA Chief Executive Officer Ivor Frischknecht said in the statement.
Concentrated solar
The Mildura project was designed to use concentrating photovoltaic technology. Known as CPV, it involves lenses and mirrors that concentrate sunlight on solar panels, multiplying the power they can generate.
The largest CPV plant to be fully commissioned is a 30-megawatt facility in Colorado operated by Cogentrix Energy LLC, Bloomberg New Energy Finance data show.
A 44-megawatt plant has been partially commissioned in South Africa and a 50-megawatt project in China obtained financing and began construction in 2012, according to London-based BNEF.
A 1.5-megawatt demonstration project in Mildura began feeding electricity to the grid in June 2013. Solar Systems is exploring alternatives to develop the Mildura site on a smaller scale, according to the statement.
Earlier this year, the Silex unit completed a CPV project near Riyadh in Saudi Arabia, the first outside of its home country of Australia.
The 1-megawatt solar facility at the Nofa Equestrian Resort comprises 28 large dishes supplying electricity to an internal grid, replacing diesel generation, Solar Systems said in an emailed statement at the time.
Oil discovery off Western Australia excites sector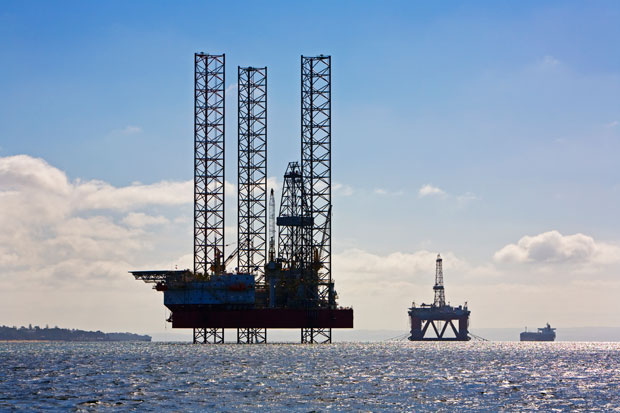 Photo / Getty
Apache, the US oil and gas producer, said its first major discovery in the Canning Basin may herald a new oil "province" for Australia, prompting the shares of its exploration partner to jump the most in 24 years.
The Phoenix South-1 well found oil in four locations and measurements from six samples indicate the reservoir may hold as many as 300 million barrels of oil, the Houston, Texas-based producer said on Monday in a statement.
"The oil and reservoir quality we have seen point to a commercial discovery," said Thomas Voytovich, Apache executive vice president and chief operating officer for its international business. "If these results are borne out by further appraisal drilling, Phoenix South may represent a new oil province for Australia."
Shares in Carnarvon Petroleum, which holds a 20 per cent stake in an exploration permit covering Phoenix South-1, almost tripled to 24 Australian cents in Sydney trading, the biggest advance since 1990.
Oil production in Australia is forecast to rise to an average of 385,000 barrels a day in the year through June 2015, according to the country's Bureau of Resources and Energy Economics. Total global output may be 95.1 million barrels a day over the same period, it said.
The latest discovery has prompted new assessments of the earlier Phoenix-1 find and suggests other areas covered by the exploration permit may have the potential for further discoveries, Carnarvon said in a separate statement. Apache holds 40 per cent of the permit, with Carnarvon, JX Nippon Oil & Gas Exploration and Finder Exploration Pty each holding 20 per cent, the Perth-based company said.
"This is the most significant new oil play in the North West Shelf since the Enfield discovery opened up the Exmouth Basin almost 20 years ago," Carnarvon Managing Director Adrian Cook said. "The implications on the rest of our acreage are still being assessed, but the potential is extraordinary."
- Bloomberg