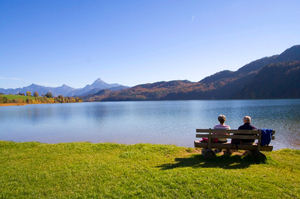 Today's young Australian workers can expect to have an average A$1.1 million ($1.23 million) in their superannuation by the time they retire but it won't be enough to maintain a comfortable post-work lifestyle.
Research by Deloitte has found a 30-year-old worker on an average salary of A$60,000 will have an estimated A$1.1 million in superannuation by the time 65 arrives, in 2048.
However, Deloitte superannuation lead partner Russell Mason said, that sort of money will only sustain a comfortable retirement until age 77.
The million-plus balance will allow someone to live a modest life - devoid of such indulgences as overseas holidays, a nice car and regular eating out - till age 94.
"To afford a comfortable retirement standard covering life expectancy, a current 30-year-old male would need a retirement benefit in 2048 of A$1.58 million and a female, A$1.76 million," Mason said.
To achieve a comfortable retirement, today's 30-year-olds need to make additional contributions to super beyond the employer contribution, with men putting in another of 5.4 per cent on top of their current rate and women adding an extra 7.5 per cent.
The Deloitte report, Dynamics of the Australian Superannuation System - the Next 20 Years, found Australia's super system will grow to A$7.6 trillion by 2033.
Driving the growth will be the increase in the superannuation guarantee from 9.25 per cent to 12 per cent and the increase in investment returns. The Abbott Government's proposed two-year delay to the increase in the super rate would reduce total value by A$80 billion - 1 per cent - over the period.
Deloitte warned the system may not provide a secure retirement for many Australians.
"Today's average 65-year-old Australian will not have enough superannuation to fully fund his, and particularly her, life expectancy," Mason said.
- AAP