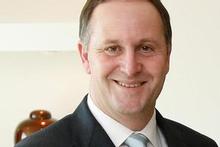 A passport-free "Anzac expressway" has been proposed by officials across the Ditch, but the New Zealand Government says the idea is no longer a priority.
Australia's Tourism and Transport Forum used the occasion of Anzac Day to reignite discussion on a common border, which would allow both countries to treat transtasman travel as a domestic trip.
The move has the backing of airlines and tourism operators, but the Government is sceptical about its benefits.
Prime Minister John Key, who holds the tourism portfolio, told the Herald it was "debatable" whether an open border led to a quicker processing time in airports.
"Whether you had a passport-free lane or not, you would still have to go through some kind of identity verification."
He said electronic processing of passports, or SmartGates, had sped up travel and allowed passengers with no checked bags to exit an airport in five to 10 minutes.
"We are certainly keen to make transtasman travel as 'domestic-like' as possible, but SmartGate is likely to be the best solution for this."
The proposal by Australia's main tourism body, timed to coincide with Anzac Day celebrations, came as the country's tourism industry hit a four-year low because of a high dollar.
A common border has been discussed since 1992. Mr Key and former Australian Prime Minister Kevin Rudd made it a priority in 2009, and said an initial goal of 2015 for passport-free flights was too far away.
Mr Rudd said at the time that an agreement should be reached within a year: "If we can't, we will explain to you why."
Tourism Industry Association New Zealand policy manager Simon Wallace said passport-free travel was the industry's "end-game", but in the meantime it was hoping for increased rollout of SmartGate at entry points.
He said even the slightest reduction in processing times or travel costs encouraged growth in international travel. Airlines have estimated that passport-free travel could slash fares by up to 30 per cent.
During Australia-New Zealand discussions in 2009, further proposals for cutting processing times were raised, such as sending luggage x-rays to overseas customs so they had three hours to inspect the bags.
Aviation commentator Peter Clark said electronic processing of passports had cut processing times in New Zealand's international airports, but had not yet been as successful at the Australian border.
He said a proposal to shift to passport-free travel would also have to consider biosecurity risks. But this was unlikely to be a major obstacle because biosecurity officials already treated Australian and New Zealand passengers as low-risk in their individual profiling.
Australia is the most common destination for New Zealanders, with nearly one million visits a year.
By Isaac Davison @Isaac_Davison

Email

Isaac