Renowned for its sun and surf, Noosa's done its homework on irresistible food, writes Catherine Smith.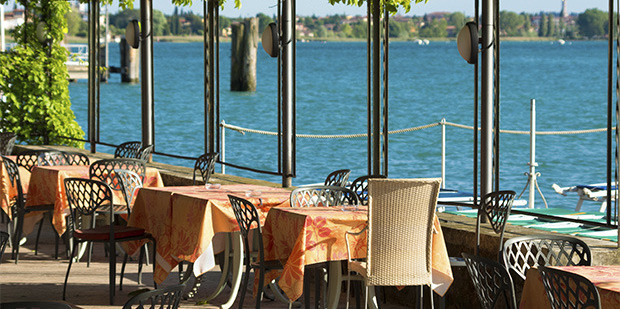 As the good chefs and producers of Noosa and the Sunshine Coast can amply prove, Queensland is far more than just prawns and pineapples. Foodies should thank the "French Brigade" - chefs who came to surf in the 1980s and stayed for the fabulous food.
The 10-this-year Noosa International Food & Wine Festival puts producers - rather than chefs - on a pedestal.
Yeah, the prawns are pretty good, but it's hard to go past the ...
1: Mooloolaba Fish Market
201 Parkyn Parade
mooloolahfish.com.au
You'll weep at the selection - and prices - of this straight-off-the-boats seafood.
As well as the famed prawns, pick up slabs of tuna for a spontaneous sashimi feast, Hervey Bay scallops or spanner crabs (that is, the stuff that doesn't get flown straight to Tokyo's Tsukiji fish markets).
Shop here if you have an apartment with a kitchen. The fish and chips are good, or you could run round the corner to the Sakana Sushi Bar for a full-on fresh feed Japanese-style.
2: It's Rawsome
522 Petrie Creek Rd, Rosemount
(07) 5641 1800
itsrawsomecafe.com.au
It's worth the hike to nowhere (a roadside cafe, next to a sugarcane field) to try the vegan, raw food at Gerard and Susanna Short's place.
The beetroot ravioli will have you licking the plate, you'll be torn between the stunning banoffee or key lime cheesecakes.
This raw sceptic was a very full and happy convert.
3: Spice Bar
4/19 First Ave, Mooloolaba
spicebar.com.au
Tucked off the main food strip, this Japanese-Australian spot has deservedly won awards with the sort of dishes that revive one's faith in that whole fusion thing. Save yourself the agony of deciding and let chef/hosts Aaron and Kym-Sarah Rutton send their five- or 10-course degustation: from the chilli salt cuttlefish, minced octopus dumplings through to the okonomiyaki, this is elegance plus.
4: Via Italia
13 Mooloolaba Esplanade
viaitalia.com.au
It's hard to choose where to stop on the strip to eat, but Via Italia's unusual brunch menu drew me in.
Like most in these parts, the chef works with as much local produce as he can, this time giving it an Italian twist. I'd happily have creamy polenta with roasted mushrooms every day of the week, but another diner's sardines on toast gave me breakfast envy. Good coffee, naturally.
5: The Velo Project
19 Careela St, Mooloolaba
theveloproject.com.au
In an oddly suburban street, blocks from the strip, The Velo Project answered that burning question: where do the hipsters hang out? Jammed with gorgeous vintage-industrial furniture, hipster serving staff and a cabinet packed with baked goodies (with the essential free-of-this-or-that labels).
And, yip, plenty of cool bicycle graphics - the owner plans a bike delivery service soon. Go out of your way (hey, even pedal there) to find this.
6: Berardo's Restaurant & Bar
Upper level of Ocean Breeze Resort on Hasting St, Noosa Heads
berardos.com.au
High-energy former New Yorker Jim Berardo co-founded the Noosa International Food and Wine Festival, but his Berardo's Restaurant & Bar sort of founded that whole indoor-outdoor-white-shutters-and-ceiling-fans vibe, honouring local produce for which Noosa is famed.
Slick, beautiful food (the barely seared tuna, the smoothest haloumi) with, naturally, a satisfying back story of where it came from and Jim's mate, the farmer.
Auckland needs a food tourism champion like Jim, is all I can say.
7: Belmondos Fresh Food Market and Clandestino Roastery
59 Rene St, Noosaville (Closed Sundays)
belmondos.com
Confusingly located in the middle of an Albany-style big box estate, Belmondos is worth the hunt since it opened in 2007.
Both the chef and family owners can trace their whakapapa to the early days of the local food movement, much of the food is made on the premises (which are also used by the festival's celebrity chefs).
This is the place to stock up if you are self-catering your Noosa holiday (even if you're not, you'll be driving here daily for your fix of the superb German breads).
Clandestino Roastery is seriously, seriously good - the owners source the beans direct from farmers in Bolivia, etc, serve them as cold press, syphon or the rare Clover machine. Coffee and food bliss.
8: Ricky's, Noosa Wharf
2 Quamby Place, Noosa Heads
rickys.com.au
Ricky's is where the glamour Sydney or Melbourne money head when they winter at their $5 million mansions on the river.
Chef Glenn Bowman reckons he doesn't play much with the food, just lets it shine.
With ingredients such as the famed Noosa Red tomatoes (I was expecting them to be sprinkled with pixie dust, the rave previews I'd been given) and local lamb, I can see his point.
So good I had to go back for a second sitting at the Woodfired next door for a sublime lunch under the trees. Noosa doesn't get better than this.
9: Aromas Noosa
32 Hastings St, Noosa Heads
It caught my eye because of the Parisian cafe chairs turned to watch the passing crowds on Hastings St, cinema-style.
An unexpected early autumn pleasure were the grilled figs with brioche, onion jam and goat's cheese.
The caramel nut tart was damn fine, but then I had to venture across the courtyard to check The Next Dessert Craze at Nitrogenie - puddings instant frozen with liquid nitrogen. Creepy, but crowd-pleasing.
10: Noosa Farmer's Market
155 Weyba Rd, Noosaville
noosafarmersmarket.com.au
Everybody raves about this Farmers' Market, rightly so, as this is Sunshine Coast produce at its best. I, sadly, could only eat my fill of the grilled-on-the-spot Spanish peppers, and not bring any home, but managed to pack the Noosa Limes cordial (gin-ready) and sharp Aussie-grown peppercorns.
And two as you fly in and out of Brisbane:
Freestyle Tout
50/1000 Ann St, Fortitude Valley
Former Kiwi Martin Duncan, creator of Freestyle Tout (and his country Freestyle Escape) is hosting the Hinterland Food Trail during the festival.
Gorge now on puddings in his city place, or book yourself in to meet his favourite foodies in May.
Alfred and Constance
Corner of Alfred and Constance streets, Fortitude Valley
Seriously, seriously hip makeover of two Queenslanders with the mad Beer Garden and a Tiki Bar - the decorator must have had one helluva eBay budget).
However, the food is wonderful - they turn out at least six suckling pigs from the wood stove, and the service is happy and helpful.