For undersea adventures in waters rich with marine life, try Jennifer Ennion's dives.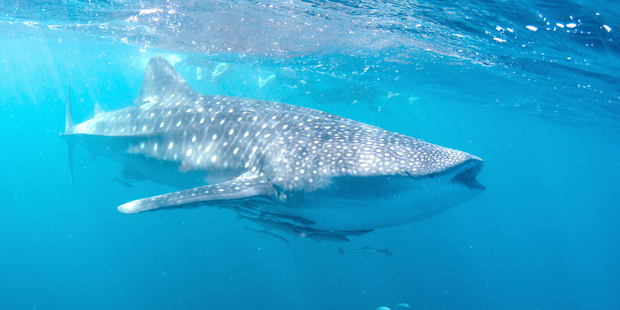 Add Australia's best scuba-diving sites to your bucket list, because there's a whole different view of the country from beneath the water. Here are our diver's picks for the top five underwater experiences around the coastline:
Cod Hole, Lizard Island, Queensland
This north Queensland dive site is known for the friendly potato rock cod who call it home. Australian Geographic lists Cod Hole in its top 10 dive sites in the country as it attracts not only its namesake but also giant clams, moray eels, white-tip reef sharks, hump-head Maori wrasse, red bass and dwarf minke whales.
Fortescue Bay, Tasman Peninsula, Tasmania
Many novice divers will envisage tropical climes when they think about Australia's top scuba spots, but the cold waters off Tasmania offer a memorable experience.
Manoeuvre through forests of giant kelp, some of it 20m long, off Tasman Peninsula in the state's southeast.
The Tasman Peninsula is about an hour's drive from Hobart, and the kelp forests can be found in Fortescue Bay. The forests are the habitat of the big-belly seahorse, weedy seadragon and the cuttlefish. The best time to jump into the cool waters is between November and March.
Ball's Pyramid, Lord Howe Island, New South Wales
Divers have a choice of more than 80 sites off World Heritage-listed Lord Howe Island, and Ball's Pyramid is said to be the most stunning.
It's 20km southeast of the island where five ocean currents converge, luring in temperate, subtropical and tropical species. The world's southern-most barrier coral reef is within the surrounding marine park, and there are 300 species of algae and 120 species of mollusc here. There are also more than 90 species of coral and 500 species of fish, including schools of amberjack, kingfish and silver drummer.
Ball's Pyramid is a sea rock-stack and attracts the Ballina angelfish, just one of many species endemic to the area.A ProDive operator on Lord Howe Island runs daily dives between September and June.
SS Yongala, Great Barrier Reef, Queensland
With 1249 registered shipwrecks in Queensland it's hard to pick just one, but the SS Yongala is considered one of the best dive sites in the world.
Having disappeared during a cyclone in 1911, the ship is now an artificial reef attracting spotted rays, loggerhead turtles, triggerfish, groupers, white-tip reef sharks, octopuses, sea horses and venomous sea-snakes.
The SS Yongala sits 30m below the surface and is 90km southeast of Townsville. It's most suitable for advanced divers as currents can be strong.
Ningaloo Reef, Western Australia
We couldn't put this list together without mentioning Western Australia's famous Ningaloo Reef, home to the spotted whale shark. Ningaloo is part of the World Heritage-listed Ningaloo Coast area and there are numerous dive sites here, including The Elbow, where you can swim with green turtles, reef sharks, flowery rock cod and manta rays. If it's the whale shark you're keen to see, be aware they grow up to 18m long and visit between March and June. In summer, however, you can check out the green, loggerhead and hawksbill turtles that nest in the area. Dive trips operate out of Exmouth and Coral Bay.
- AAP