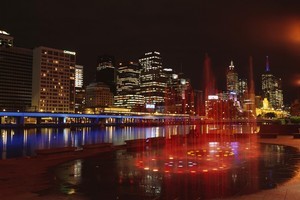 MELBOURNE - Melbourne's luxury hotels have a problem with hygiene, a secret audit has revealed.
The forensic survey of seven four- and five-star hotels in the central business district in May uncovered dangerous bacteria, putrid toilets, mouldy bathrooms and mattresses caked with dead skin. The hotels have not been identified for legal reasons.
Forensic cleaning specialist Peter Guerin swab-tested the rooms.
"The study's results were stomach-churning - it found dirty toilets, scummy showers, mouldy bathrooms, stained mattresses riddled with pubic hairs, and even infectious bacteria," Guerin said.
The audit was commissioned by the Liquor Hospitality and Miscellaneous Union in response to claims room attendants were being given less time to clean rooms. Union Victoria secretary Jess Walsh said hotels must give workers more time to complete jobs.
"It takes 45 minutes to clean a room to the standard guests would expect at a five-star hotel, but hotel bosses across Melbourne are demanding the job get done in as little as 15," she said. "Room attendants have no choice but to cut corners or face losing their jobs."
- AAP