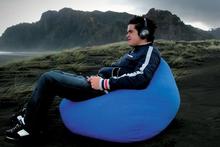 Millions of air travellers already know the work of Phitek Systems - even if they don't recognise the name. The company's growth has been based largely on improving the quality of sound in aircraft entertainment systems.
Now Phitek is looking for its next wave of growth, by providing electro-acoustic solutions to mobile phone companies and the makers of portable music players.
Chief executive and founder Mark Donaldson says all the strategic planning carried out to develop Phitek's innovations into products and solutions is now coming to fruition.
Late last month Phitek signed a preferred partner agreement with Hosiden Corporation, a major Japan-based electronics manufacturer, enabling Hosiden to integrate Phitek's Active Noise Rejection (ANR) technology into its electronic devices.
"This would be the first in a number of mobile music developments for us," he says.
Donaldson graduated with a master's degree on the topic of active noise cancellation. It isn't a new idea: the concept of using opposing waves to snuff out noise was patented in the 1930s by German inventor Paul Lueg.
Noise cancellation is based on identifying the precise structure of a sound wave, then producing an exact opposite to cancel out the original wave. Phitek's ANR technology incorporates advanced electronics which work in real time to continuously shape waves to work against the noise.
Donaldson had wanted to be an entrepreneur since his university days. After graduation, and a false start with a company called Slab DSP, he set out in 2002 to build a business around the science he knew, funded by money raised from a variety of sources.
Phitek had its first big break from Panasonic Avionics in 2003, supplying the connectors to the headphones and noise cancellation intelligence inside the headphones. Today Phitek systems are fitted on more than 250,000 seats on 50 airlines, including SIA, Air NZ and Cathay Pacific.
It gave Donaldson a buzz when the new Airbus 380 was first flown: Phitek's SmartJack noise cancellation system was part of the inflight entertainment system.
Phitek started out with a think big mentality. "We are a 100 per cent export company," says Donaldson. "Our business has been very well-planned, although there are always variables to business. Much of what we do is well orchestrated."
The business now has three divisions: providing noise cancellation solutions and systems to the commercial aviation industry; the consumer audio market; and mobile music market. Among its clients are Panasonic, Logitech, Audio Technica, GN Netcom, Maxell and Creative Labs. It also has its own headphone brand called Blackbox.
From very early on, Phitek positioned itself to work with global brands in the market, sparing no expense on travel, market development, and in building relationships with its customers. It takes guts, confidence, transparency and honesty to keep these relationships going, says Donaldson.
About 35 per cent of the company's revenue goes into research and development, and Phitek has 27 patents in noise cancellation and 15 in related fields.
The search for the holy grail of noise cancellation has its perils. American audio company Bose took out litigation against Phitek for alleged patent infringement. The litigation was settled in 2008, but Donaldson says it consumed time and resources.
The company employs 75 people and has offices in Auckland, Hong Kong, Shenzhen and Lausanne (Switzerland) where Donaldson is based. New Zealand is the hub for inflight entertainment equipment, Hong Kong for consumer electronics accessories, and Switzerland for components for mobile music.
Although competitors are also developing products using the same science, Donaldson says none have the complete solutions that Phitek can offer. "Our advantage is predicated on what our technology can deliver."
Competitors' technology is one threat. Another is the lack of capital to grow and maintain market share, says Donaldson.
Now running a company with sales in the "tens of millions of dollars", Donaldson says he was naive about what it took to succeed. However he was lucky, he says, to have the "gene for marketing".
Looking back, he says he would have looked at internationalising Phitek's capability from the start. "We have been a 100 per cent export-driven company from day one. We should have taken the resources to move to Europe earlier."
Phitek has raised about $6 million from venture capital, including backing from Stephen Tindall of The Warehouse. More is needed and Donaldson says Phitek is looking to raise $5 million to $7 million. He is aware that Phitek has to have realistic expectations.
Having gone through a period of chasing growth, Phitek has been taking time to invest in developing product lines in the mobile music market to position it for its next leap. Phitek now has a chipset solution which can be easily integrated into mobile phones or portable music devices.
Is New Zealand conducive to high-tech companies? Yes, says Donaldson, but with some qualifications: there are challenges in education, in government and in the capital and labour markets that are hard to resolve.
It is particularly hard to find a readily accessible pool of technical experts to support the company's growth, he says.
Donaldson, a South Auckland boy who went to St Kentigern College, is now not keen on losing time. "You can lose time to the window of opportunity by not addressing the market enough, and quickly," he says.