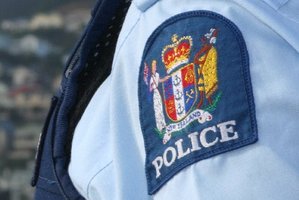 Police in North Shorehave thwarted a pair of would-be burglars.
At around 3.30am this morning a Police officer patrolling through Takapuna noticed a suspicious vehicle parked on the side of Lake Road.
The officer ran some checks and discovered that the number plates did not match the vehicle.
He then noticed two men walk down the street and get into the car.
One of the men was wearing a balaclava, and the other had his hood pulled up over his face.
One was also holding a screw-driver.
The men were both arrested at the scene and a search of the car revealed a crowbar, hatchet and gloves under the front seats.
There was also a piece of timber door frame that had been dropped by one of the offenders and this turned out to be from the window frame of a nearby Michael Hill Jewellers store.
Police can confirm that any possible getaway attempt was perhaps thwarted by the fact that one of the men had a prosthetic leg and the other had recently broken a leg.
The men, who are aged 44 and 40, have both been charged with attempted burglary and possession of instruments for burglary and will appear in the North Shore District Court today.