School dorms more attractive for families than three-hour commute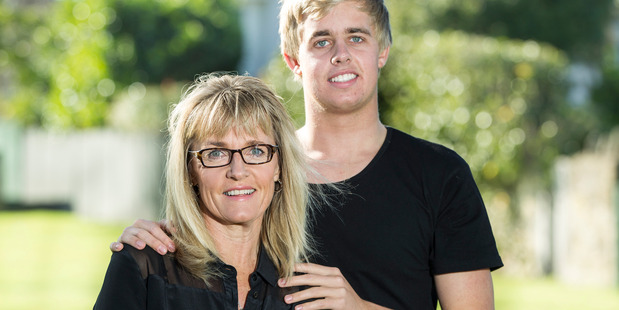 Parents are forking out tens of thousands of dollars in boarding fees to spare children from being stuck in commuter traffic travelling to and from school.
Principals at Auckland and Wellington boarding schools say there's greater demand from families who live in the same city to have their children stay on campus during the week.
Some Wellington secondary students live just five minutes from their private college boarding house.
Wellington principal Matthew Bertram said Scots College had more than doubled accommodation for boarders in recent years yet still had a waiting list.
"We've found a real increase in demand in the last six years," he said. "We cannot meet demand for boarding places."
In 2006 there were 30 boarders and now 80 beds still came with a waiting list.
Many boys attended the school from greater Wellington.
Boarding is an attractive alternative to a three hour-return trip on public transport but some lived in neighbouring suburb Seatoun.
Bertram said most went home at the weekend to spend time with their families.
Those in their final year at school were particularly keen to experience a year boarding before going to university or overseas.
Kings College, one of Auckland's largest boarding schools with 360 beds, is taking a greater number of boarders from local homes.
"We see a lot of families who think the way for their children to get the most out of their school life is to live here," said headmaster Bradley Fenner.
"It frees them up to be more involved in school life than spending a lot of time travelling."
Many boarders came from Auckland's North Shore, more than 30km from the Otahuhu-based private college.
Scots College charges fees of $12,176 for five-day boarders and Kings College charges $36,270 for Year 9-11 boarding and tuition.
St Kentigern College communications manager Jane Kneale said many senior pupils became boarders in their final years to cut travel time.
There were 110 boarders at the private Presbyterian school and half came from homes throughout Auckland.
Mt Albert Grammar School principal Dale Burden said 10 per cent of the 107 boarders were from Auckland suburbs, mostly to ensure the students could attend school rather than have to beat commuter chaos.
The number of Auckland-based boarders had increased due to in-zone roll growth, he said.
A survey by the vehicle navigation firm TomTom has found Auckland to be the world's 22nd most congested city and a poll by nzherald.co.nz found a third of respondents spent between 30 minutes and an hour driving to work.
Royal time
When Wendy Southwick's son (picture) asked to go to Kings College, it was only natural he would board. Facing a three-hour daily commute from his home on Auckland's North Shore, Nick was keen to make the most of his days at the South Auckland school. "He saw the travelling as a waste of time," said his mother.
He enjoyed the camaraderie, discipline and rivalry of hostel life, played sport for the school and gained good academic results.
It had been difficult to have her youngest son live elsewhere. "He loves coming home on Friday and we look forward to it too."