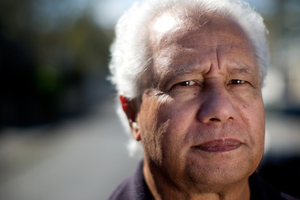 Free events
There are more free events than ever at this year's Auckland Writers & Readers Festival. Director Anne O'Brien says the increase will add variety to the programme and, she hopes, encourage audiences to become part of the "festival community" across the weekend and enjoy a number of different formats and experiences. There are 20 free sessions in all, including nine reading events. Living magazine's books editor Nicky Pellegrino will chair a free panel discussion, Fifty Shades Of WTF, about the rise and rise of erotica, plus there will be a talk on book collecting and live book valuations - sort of like an Antiques Roadshow for books.
And, in partnership with the Auckland Theatre Company, three playwrights will write a play then perform it at one of the sessions.
Free poetry
Last year's issue of Best New Zealand Poems is now online. Published annually by Victoria University's Institute of Modern Letters, this selection was chosen by poet laureate Ian Wedde and is focused on works that have a tendency to "resist and thwart", he says.
Twelve years worth of collections are on the website victoria.ac.nz, making it a valuable resource of New Zealand writing. Some of the poetry is also available in audio form. Last year's edition includes works by Albert Wendt, Kate Camp, C.K. Stead and Siobhan Harvey.
Free money
Literary grants are up for grabs. Two CLNZ/NZSA research grants of $3500 are available for leither fiction or non-fiction writers, one of which includes a three-month fellowship at Wellington's Stout Centre. Forms can be downloaded from authors.org.nz and the deadline for applications is June 26. Last year, the grants went to Warkworth writer Kelly Ana Morey for a novella about Phar Lap, and Wellington writer David McGill for his biography of his great-grandfather, who became Mayor of Auckland.

Auckland Writers & Readers Festival runs from May 15-19. For the full programme go to writersfestival.co.nz