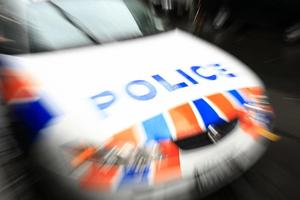 A police sergeant who was punched repeatedly and bitten on the face in west Auckland last night is recovering at home.
The 50-year-old had been responding to a domestic dispute at a boarding house in Routley Drive, Glen Eden, shortly before 11pm.
As he walked up the driveway, he was approached by a man who punched him repeatedly and bit him on the face and arms.
He radioed for help and was then attacked by a woman.
The officer suffered a finger injury and cuts, bruising and swelling to his face and head.
Police said he was treated and discharged from Waitakere Hospital and was recovering at home today.
Inspector Claire Humble said the "unprovoked attack" came after the officer had responded to a report of a verbal domestic dispute.
Police were informed the dispute was over and their help was not needed, but the sergeant went to the property anyway to ensure the dispute was over and check on the welfare of the occupants.
When back-up arrived, the woman who attacked him assaulted another officer.
Ms Humble said the sergeant would be off work for at least several days.
"This was an unprovoked attack on a very experienced and respected officer, and it just highlights the unpredictable nature of what our staff are faced with in the line of duty," she said,
"This was a welfare check to make sure that everyone at this property felt safe, and the situation was turned on the person who was doing his very best to help."
A man and woman have been arrested and will appear in Waitakere District Court this morning.
The man, aged 26, has been charged with wounding with intent to injure, and the woman, aged 22, with two counts of assaulting police.