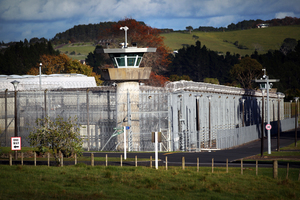 A group of inmates are stonewalling a police investigation into a near-fatal stabbing at Paremoremo Prison.
Police said in a release today seven prisoners were refusing to speak with officers about the fight, which broke out just before 10.30am yesterday.
One man was taken to Auckland hospital in a serious condition, and two other prisoners were treated for minor injuries from incident.
The man was in surgery last night, and is expected to make a full recovery.
"At this stage the four offenders and three victims are refusing to speak with police," North Shore detective James Bolton said.
It will be several days before any charges were laid. It is understood the fight involved members of two rival gangs.
Investigators were currently reviewing CCTV footage taken during the attack, and speaking with prison staff.