Aucklanders being shut out of debate over $1.5m Queens Wharf 'lighthouse'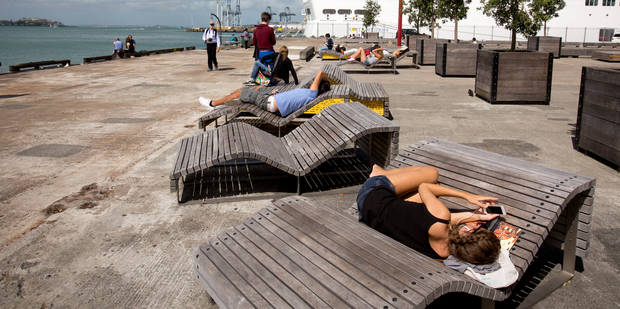 Of all the plans for Queens Wharf, none has invited as much debate as the planned $1.5 million sculpture of a state house featuring a 4.5 tonne Venetian glass chandelier.
Yet any discussion can be no more than conjecture because the public is being denied images.
The Auckland Council says concept outlines are still being developed and will be released as soon as they are finalised.
That is not good enough.
Anything is better than nothing. The available images should be released if the council wants to avoid the suspicion that it is trying to put a lid on controversy.
There is much to be debated. Is the two-storey state house, to be built on a blue basalt plinth, a suitable object at the end of the wharf?
Or will it be, as the Waitemata Local Board contends, an out-of-place intrusion that will impede sea views? Would it, in fact, be better located at Wynyard Pt?
Why was the cost allowed to balloon out beyond the plentiful $1 million gifted by Barfoot & Thompson? And given the necessity for ratepayer funding, why has the project been fast-tracked with scant regard for normal council procedure?
Any community should be entrusted to discuss the project in a mature way. This has been denied Aucklanders through the withholding of information and consultation.
The end of Queens Wharf demands an impressive and appropriate structure. Michael Parekowhai's "lighthouse" in the form of a 1960s state house may be that.
But how can people know if they are kept in the dark?