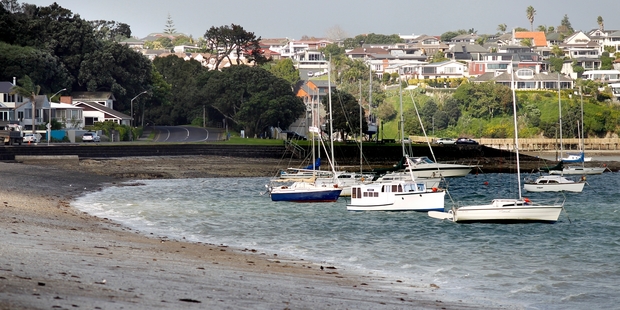 Large swathes of the Howick ward have been rezoned for small-scale apartments and voters will not see the changes until voting at the local body elections is well underway, says Howick councillor Sharon Stewart.
Mrs Stewart was "horrified" to see the changes at a five-day council meeting to wrap up the Unitary Plan, saying people in her community were not going to be happy.
The suburbs of Sunnyhills, Bucklands Beach, Farm Cove and Half Moon Bay had gone from the single-housing zone to the mixed-housing suburban zone that would see the arrival of small-scale apartments on amalgamated sites, she said.
"What is being adopted for notification is totally different to what the public made submissions on. At a public meeting in Pakuranga, planners were congratulated on listening to what the community wanted."
The changes were discussed at a five-day meeting of the Auckland Plan committee this month, but Mrs Stewart said residents would not know the details until September 30 - 10 days after postal voting begins.
Mayoral candidate John Palino said it was incredible voters could not see the Unitary Plan - "the most significant document for Auckland in living memory" - until September 30.
He said many voters would have returned their voting papers before getting a chance to see the materialisation of Mayor Len Brown's agenda for Auckland. "This is truly outrageous. Residents must at the very least be given the opportunity to see these plans before they vote.
"How can the people of Howick and Pakuranga not be allowed access to this information before unaware voters are sent electoral papers this weekend? What other suburbs in Auckland have suffered the same fate?" he said.
Deputy Mayor Penny Hulse, who has steered the Unitary Plan through, said it was being amended to reflect the changes agreed by the Auckland Plan committee and would be published online and available in libraries on September 30 for people keen to see it before voting.
She said the council was working on local area fact sheets summarising key changes from the draft plan, but did not say when they would be available. "All the changes have been the subject of many months of public engagement with Aucklanders to ensure it reflects [their] views."


Unitary Plan concerns
• Large swathes of Howick rezoned for higher density
• Councillor Sharon Stewart says voters will be horrified
• Details of the changes not available until after voting has begun at local body elections
• Mayoral candidate John Palino says plans should be available before voting starts