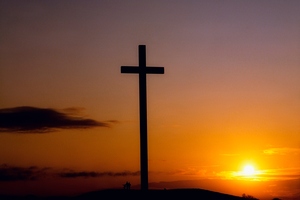 Auckland Council has issued a warning to street collectors from the Voice of Christ Full Gospel Church after complaints about the tactics they were using at traffic junctions.
The collectors apparently weaved through traffic, banging on car windows to ask for money.
After a Herald report yesterday on the group's "window-cleaner-style methods" of seeking cash at Greenlane, dozens of readers said they had encountered the collectors elsewhere - Queen St, St Lukes, Mission Bay, Parnell and Newmarket.
Pastor Willy Taito, of the Voice of Christ Full Gospel Church in Mangere, said the collectors were from the church's Henderson branch.
Lois Whitehead said a collector called her a "cheap bitch" and banged on the bonnet of her car after she refused to give money.
"If they're really raising money for a church, there's really nothing Christ-like in their actions at all," she said.
Rebecca Macfie said she was approached while driving in Queen St last Saturday and said the collectors were "walking in between cars with buckets that weren't marked".
"They looked unofficial, but there were so many of them ... anyone would have assumed they had a permit," she said.
"Collectors were operating these tactics for several hours, including weaving through traffic and approaching pedestrians."
Mike Green said he was stopped by collectors nine times that same afternoon, and said none of the collectors would tell him which charity they were collecting for other than that it was for a church youth group.
"When I told one that I wouldn't donate if he couldn't tell me who the money was going to, he called me a 'cheap ****'," Mr Green said.
The Henderson church pastor, Peter Lilomaiava, was not at the Railside Ave church when the Herald visited yesterday, but his children confirmed that members had been out and about on the streets collecting for the church. Mr Lilomaiava did not return calls last night.
Council spokeswoman Angela Jones said an officer spoke to the group after the council received three complaints.
"The collectors had in their possession a street trading licence but were outside the area set out in the licence," said Ms Jones. "They were also in breach of the licence, which does not permit them to operate too close to intersections."
The licence also required the donation collectors and boxes to be clearly identified, and for pedestrians not to be harassed.
"A notice was served on the group to stop what they were doing," Ms Jones said. "They were advised to comply with the terms of their licence."