A year in the making, the works and plays illustrate the unique history and feel of the major arterial route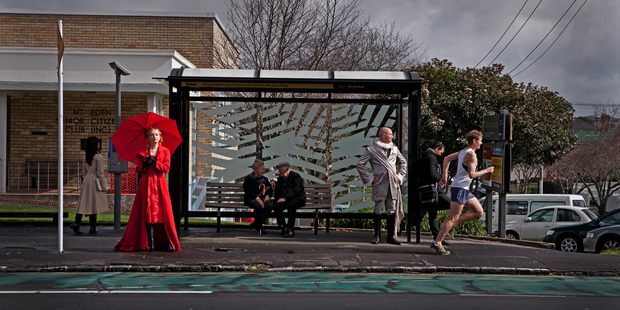 One of Auckland's best-known streets, Dominion Rd, will be sharing some of its history in a unique way this weekend.
The Auckland Theatre Company has come up with a collaborative work, Dominion Rd Stories, as part of this year's Auckland Arts Festival.
The event, sponsored by AUT, features a variety of theatre works and plays happening on different parts of the street which highlight the area's unique culture and cuisine.
Walk Eat Talk, at the Balmoral shopping precinct, will give audiences a special look at Dominion Rd's well-known Chinese restaurants.
Each person will get an MP3 player and be given a tour through alleyways and side streets - while hearing about the history of "Chinatown" - before sitting down for a feast.
Other sub-shows include Bowled Over, Dominionator Cardboard Collision and family event Come Dancing - Potters Park Picnic on Saturday evening.
One of the evening's highlights will be a performance from Kiwi singer Don McGlashan and his band.
Opera Pav On Dom, at the Auckland Philharmonia Orchestra's rehearsal rooms, tells the true story of the day international star tenor Luciano Pavarotti rehearsed with the orchestra.
The show is a comedy and expected to be a nice surprise for those who love the opera.
Members of the public are also being called to share their own stories of Dominion Rd and family history at The Story Emporium at the Mt Eden War Memorial Hall and The Story Caravan at Potters Park on Saturday afternoon.
Auckland Theatre Company associate director Lynne Cardy said the various works would illustrate the unique history and feel of the street.
She said it had been a year in the making and involved much collaboration with ordinary people.
"It's been really organic. It's a series of shows that have come out of working with professional artists and the community together," Ms Cardy said.
"It's a menu of shows. Take from it what you like."
More information and ticket prices here