The Royal NZ Ballet's triple-bill Made to Move debuts brand new works by three leading choreographers. Bernadette Rae sits in on rehearsals.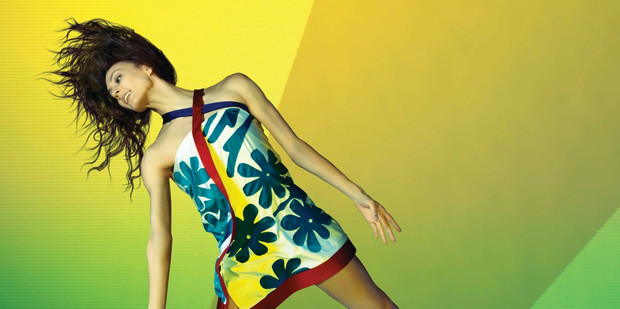 The Royal New Zealand Ballet are making a significant splash in the Auckland Arts Festival dance programme, with their triple bill Made to Move showcasing three world premiere pieces.
Former wild-child choreographer Javier de Frutos, of Milagros fame, presents The Anatomy of a Passing Cloud, his fourth work for the company.
Former company dancer Andrew Simmons, now based in Dresden, contributes another lyrical abstract work, Of Days. Simmons rocked New Zealand - and Britain and France on tour in 2011 - with his first RNZB commission, A Song in the Dark.
And artistic director Ethan Stiefel shows off his first choreography for the company in a more classically costumed and structured but fantastically zany work, entitled Bier Halle, initially inspired by the polka bands of Wisconsin but imaginatively expanded to encompass far more.
The company's studios, dancers, teachers, technical staff and wardrobe department are all abuzz with the work the creation of three brand-new pieces brings.
But it is their 60th anniversary year, and with a celebratory season of Russell Kerr's Swan Lake scheduled for July and the road ritual of Tutus on Tour in the last three months of the year, Stiefel is making a strong statement with Made to Move.
"It is important to look back at our finest traditions," he says. "But we are also dedicated to innovation, to the future, to moving forward."
For a relatively small company to be able to present a programme encompassing the neo-classical and contemporary, the modern and classical forms, is extraordinary. "Other companies can do it," says de Frutos, who returns to New Zealand to make new works because he knows the dancers are up to it - and on to it, "but those companies might have 70 dancers, not just 32."
Come mid-morning, after class, and the majority of the company are in the studio with Stiefel as Bier Halle's first cast couple, guest artist Gillian Murphy and Qi Huan, work on one of the piece's quieter moments, a tender duet. Intense concentration contrasts with dynamic movement.
The finest nuance is tried again - and again. Behind them, another three-and-a-half couples - one of the boys seems to be missing - ghost their movements. Several others are actively "watching", also learning the parts.
For the choreographers, this moving backdrop is hardly a blank canvas on which to create, but a necessary one. Simmons often turns his back on the action and observes the mirror image as he works, to give himself some distance and a different perspective. Another sweaty hour later, Stiefel stops and briefly claps. Rehearsal is over for now.
"Almost!" he proclaims.
A short time later and a very different rhythm, hot from the Cook Islands, rocks the studio space with an outburst of wild drumming, then some intentional recorded static and a few sung phrases from A Polynesian Love Song, evoking a community radio station.
De Frutos' new work has a Polynesian theme though the man himself has shed his morning ensemble of black-and-white island floral board shorts and T-shirt for that most conservative of a dancer's working wardrobe: stretchy grey trackies. But there is nothing too conventional with what follows.
De Frutos labels one section of the work as "dance verbatim". A recorded Maori voice reads from the biblical Genesis. Lead couple Lucy Balfour and Dimitri Kleioris, again shadowed by several other dancers, posture and whirl to the spoken words, those words broken into syllables, the syllables in phrases of eight to 10, those phrases becoming the dancers' counts.
"It takes them away from a metric system," de Frutos says. "But something more interesting also happens as brains make associations, beyond the intellectual, with the spoken sounds."
The Anatomy of a Passing Cloud is not a Polynesian ballet, he insists: "I leave that to Polynesian choreographers."
In his vividly costumed and physical exploration of the Polynesian diaspora, music is his primary inspiration as he celebrates all its complexity and hugely various rhythms.
There has been no conscious referencing of any Polynesian dance vocabulary - but the music brings out something recognisable in spirit.
"The music is like a strong perfume, permeating the whole. So I make homage to Pacific culture and interpret aspects of it - but I don't copy."

Auckland Arts Festival
What: Made to Move, with the Royal New Zealand Ballet
Where and when: Aotea Centre, March 8-10; Bruce Mason Theatre, Takapuna, March 13-14
Win tickets to Made to Move
Courtesy of the Royal New Zealand Ballet, we have two double-passes for the opening night of triple-bill Made to Move at the Aotea Centre on Friday, March 8. To enter, write the name of the choreographer of one of the works, The Anatomy of a Passing Cloud, on the back of an envelope with your name, address and contact phone number, and send it to:
Made to Move Contest
Arts section
NZ Herald
PO Box 3290
Auckland
to reach us by Friday, February 22.