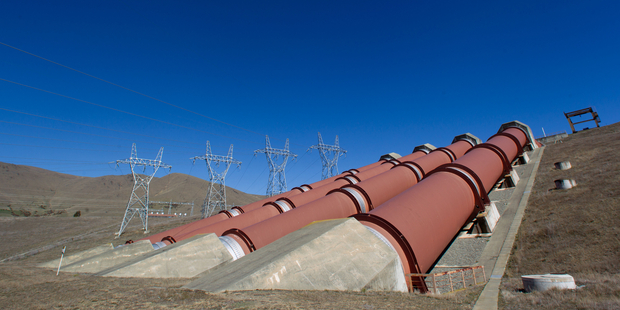 Meridian Energy's instalment receipts have continued to hold firm, helped by buying interest from Bank of New York Mellon Corp, through its London-based subsidiary, Newton Investment.
The newly-privatised Meridian closed at $1.10 yesterday, up 0.5c from Friday's close, and well ahead of its $1 issue price when the Government sold 49 per cent of the company late last month.
Bank of New York Mellon, in a disclosure to the NZX, said it had increased its stake, through Newton, to 6.49 per cent from 5.41 per cent.
Newton has 50.9 billion ($98 billion) in funds under management. Its client base is made up of institutional investors, charities and corporations.
The company's website says it aims to deliver strong risk-adjusted returns by screening out short-term market "noise".
Shane Solly, portfolio manager at Mint Asset Management, said Newton had a yield-seeking emphasis "so they suit Meridian quite nicely".
"It's logical for some of these larger funds with a yield focus to be attracted to the characteristics provided by Meridian," Solly said.
The offer was pitched in two parts, with investors stumping up the remaining 50c in 18 months time. At the full price of $1.50, Meridian offers a dividend yield of 8.9 per cent.
Meridian - the country's biggest power company - generates all its energy from renewable sources - hydro and wind.
"The environmental-green funds should also find their way there, if they aren't there already," Solly said.
Bank of New York Mellon is a global investments company with US$27.4 trillion ($33.1 trillion) in assets under custody and/or administration, and US$1.5 trillion in assets under management.
The Government sold 49 per cent of Meridian, the energy electricity retailer and generator, in an initial public offering last month.
The offer attracted only 62,000 individual investors - almost half the 113,000 who bought into the first of the Government's asset sales under the mixed ownership model - Mighty River Power. The third and final power company, Genesis, is expected to list early next year.
- APNZ